Muna Real Estate's Real Estate Investment Analyst (REINA)© Certification Program is designed to give you a competitive edge with advanced knowledge, real-world analysis skills, and career confidence. Think of it like spending a few months training with an Olympic-athlete coach… you'll be in peak condition in a fraction of the time.
MUNA REAL ESTATE MAKES MONEY!
Our Mission: Your Prosperity!
Our Key Marketing Strategy is Care, We Care About You Have We Aroused Your Interest? WhatsApp Us or Write Us. We will answer within 24hours!
Module 1: Real Estate Education
Module 2: Microsoft Excel
Reviews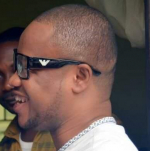 I neither knew about Muna Real Estate LTD nor this Muna online University course on real estate until sometime in Oct., 2021 when I saw the advert about the largest Real Estate Conference in Enugu, Nigeria tagged "REAL ESTATE FORMULA 1.0".
I connected immediately and attended and was surprised that the attendance gave me access to this online course. I was not expecting much from it though, meaning that ordinarily, I wouldn't have paid for this course, but My oh my, it's been mind-blowing experience ever since Nov. 2021 I started the course. It took me roughly 2-months to finish the course partly because I was taking my time to make notes, repeat some lectures amidst my daily engagements.
Thank you Muna for the efforts you put here. I really appreciate. The knowledge is like a spring-board to my greater tomorrow.
One person found this helpful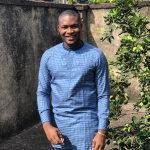 Muna was very practical in his approach and his uses real life cases for his analysis all through the course. You will be immersed in the whole course experience and you will see yourself already making sound investment decisions and analysis. Each module has a quiz that will make sure you can apply the acquired knowledge to real life scenarios.
I will recommend this course for anyone that wants to venture into any form of investments particularly real estate investments and also for anyone that wants to build a successful real estate career.
One person found this helpful
It's an honour to be a part of this wonderful course, it contains in-depth and real time analysis, very engaging and quite understandable. This course offers great opportunity to learn, realize, explore and apply a wide range of Real Estate Knowledge in real life scenarios.
I really enjoyed this course and will swiftly recommend it to anyone in quest for astute and detailed knowledge about the Real Estate World and Business in general.
The Instructor, Muna really did a great job with his teaching and communicating skills making the course very easy to approach and understand.
I'm glad I did this.